Application Guide Without Service Fee Guide you how to apply for studying in Dalian Medical University & Study in dmu
Admission Guide for BDS
Bachelor Stomatology (BDS)
Abstract
Degree : Bachelor
Application fee : 800 RMB
Tuition : 45,000 RMB/Year
Application deadline : Each year, at the end of June.
Program Reviews
The BDS program in English medium started in 2009.
The duration of the program is 5 years including 1 year internship.
All teaching faculty are local teachers with rich experience and abroad study or teaching experience.
Program Highlights
1. Few of universities which open English medium BDS program in China.
2. Small size class with 30 students maximum.
Application Requirements
The applicant should be between 18-25 years old, healthy, has completed the senior high school course with good marks, satisfied with the following marks requirement, has solid financial support to afford the study and living expenses in China. Chemistry, physics, biology, English are compulsory subjects, maths is a reference subject for admission evaluation.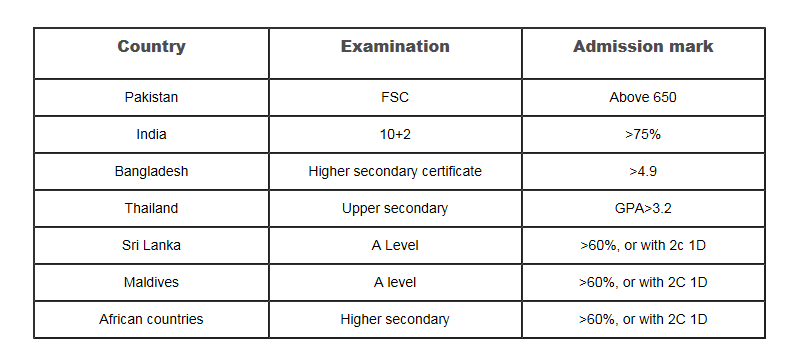 Application Materials
You should upload the following documents to the system.
1. passport copy
2. high-school mark sheet
3. high-school graduation diploma if you have
4. family financial proof certificate (or one year bank statement)
5. medical check-up report
Duration and Tuition
Duration: 5 Years
Tuition fee is 45, 000RMB per year.
Tel:+86-15810881002
E-mail:1002@admissions.cn